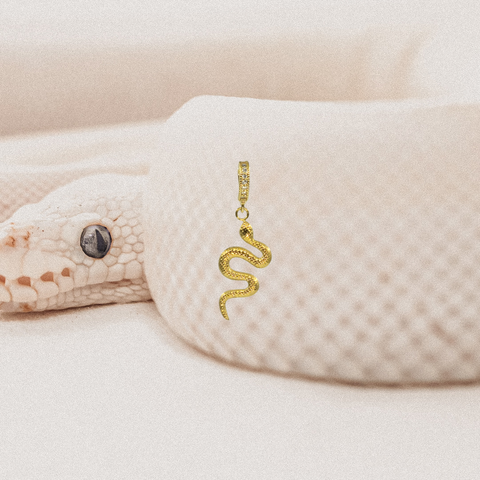 From Conception to Completion - Theo Collection
It's been 8 months since the conception of Theo, and She is finally here.
Our Theo collection, with the humble intention to protect, to heal and to welcome new beginnings.
This collection consists of a few symbols ranging from Theo - the serpent, dreamcatcher, Morning star and Estelle. All of which holds a personal intention for me throughout my healing journey, and I wish to share this with our feitheful community. 
Since I was young, I've always had a fascination with Serpents. Imbued with curiosity, I was never afraid of them and in fact, looked forward to meeting them at the Zoo. Night after night, I find myself dreaming of Serpents and in this realm, I felt comfortable and protected when I was around Her. Though most people see Serpents as a malicious being, I beg to differ. 
As this memory flickered, I realised that I wanted to create a Feithe collection revolving around a Snake pendant with the intention to protect; like how I felt protected in my dream. 
It took us 4 months to look for the right material, making sure we had something that would fit the collection and another 3 months for the designing process. Almost 8 months in and we still hadn't figured out its name.

Then, it struck! Right when I texted my best friend. We squeezed about 50 names until she turned to me and said, "How about Theo? It's like your Mom's surname, Teoh". I then realised that my mother's Zodiac animal is also a snake, perhaps all this time, she was my Snake protecting me.
I've decided that I will name the collection and its pendant as "Theo".
In the spirit of protection and healing, we've added a few elements to complement our Theo collection; a dreamcatcher charm as a symbol of protection from nightmares while attracting sweet, assuring dreams. Our Estelle, Ronde and Morning Star charms are uniquely engravable pieces to celebrate new beginnings in your healing journey.
The featured gemstones in our Theo collection are Clear Quartz and Paua Shell. 
The Paua Shell carries energies of protection and emotional balance; it's a shield blessing its bearer with tranquillity, newfound confidence and a spirit of understanding. While the Clear Quartz is a sublime emotional aid for deep healing. Its luminous structure helps to dispose of negative energy and in turn, rewards you with a new sense of purpose and play.
We hope you too resonate with our Theo collection, in more ways than one.