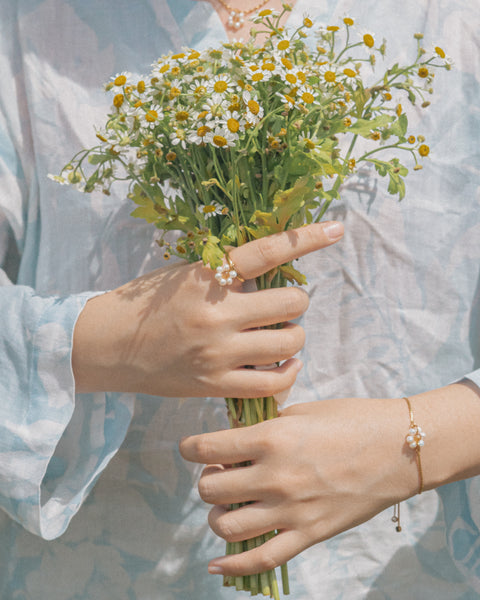 Wildflower
In a garden of wonders, there will always be a flower waiting to befriend you. These colourful, brave flowers are often known as Wildflowers. They bloom beautifully in the most unexpected places, where their petals blossom when greeted by the sun and their leaves dance when kissed by the wind.

Specially grown in Feithe, our wildflowers are made with elements from the Sun and Wind. Its petals stem from Pearl, drawing purity and peace during times of trouble. While its core is made of Citrine representing positivity, light and creativity in one's journey.

A letter from nature, reminding us to flourish wherever we are.