Strawberry Quartz Charm
by Feithe
Regular price
RM264.00
Sale price
Pickup currently unavailable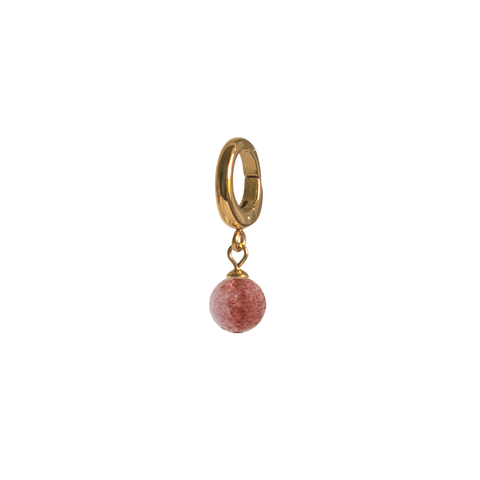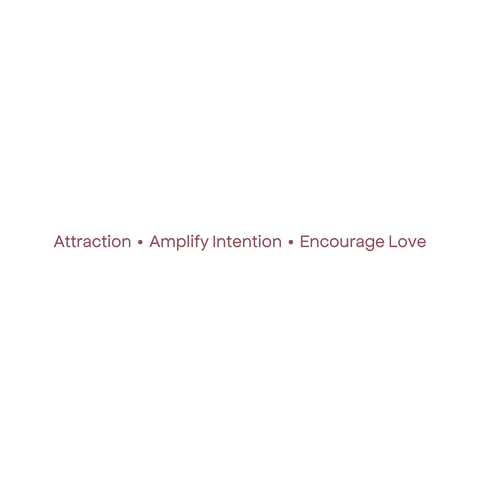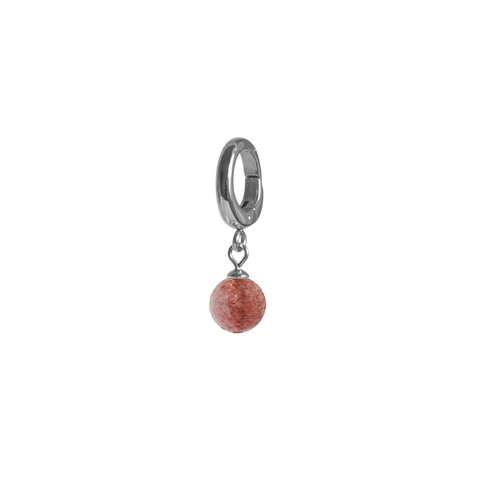 Attraction • Amplify Intention • Encourage Love
With all the powerful amplification properties of Clear Quartz, Strawberry Quartz weaves in an added layer of soothing loving energy. This juicy crystals help us to see our purpose and find our place. They help attract the love we deserve in our lives, be it platonic or romantic, and can further ease the anxiety of living in a hectic, fast-paced world. This crystal to lightens our loads, improves our moods, and encourages love to flood our lives.

Easy hook-on clasp wo wear your intention with you all the time.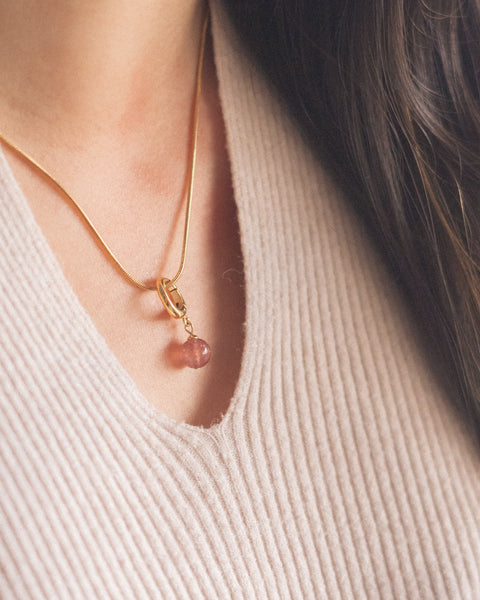 Wear the choosen charm as the reminder of your intentions.
Size Details
Clasp size : 15mm x 10mm
Gemstone size : 7.8mm - 8.5mm
Intentionally Charged Gemstones
Feithe's crystals and gemstone are sourced around the world based on their origins. Every piece of feithe's crystal and gemstone is carefully pick in small batch, hence each pieces of crystal may vary slightly in size, appearance, grain & colour as our crystals are natural element & hand crafted.
Shower-friendly, Everyday Jewelry
All Feithe's metals are Stainless steel base with 18k PVD coating, they are resistant to water and sweat.
Feitheful Packaging
All purchase from feithe is entitled for feithe pouch. Add on box packaging is available.