Mabel - Communication Necklace
by Feithe
Regular price
RM384.00
Sale price
Pickup currently unavailable
Share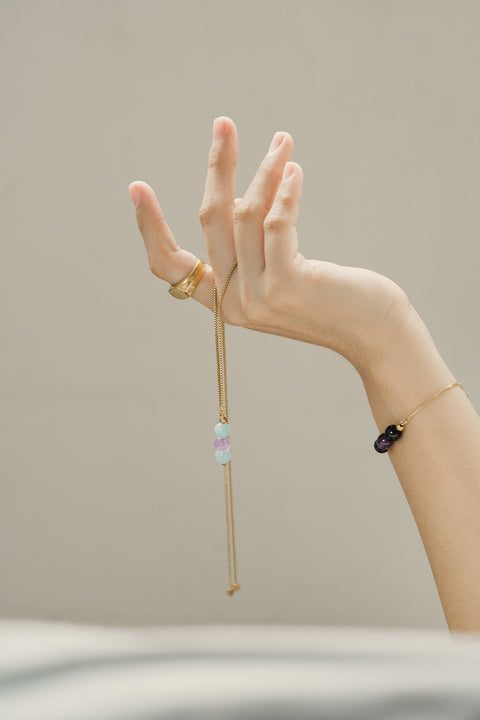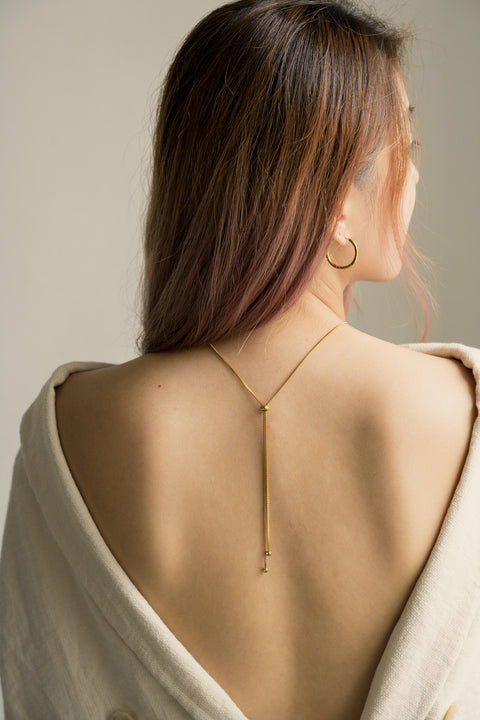 Featuring Amethyst and Aquamarine, Mabel - Communication is great for the eager beaver who needs deep focus and smooth communication at work or even at home! As talisman of focus and communication, Mabel-Communication's ability to strengthens focus and refines the thinking processes, also to relaxes speakers to a stage of consciousness in which they are fully aware of their own truths, wisdom and feelings, and able to articulate them with clarity and conviction.
The toggle slide that comes along every Mabel Necklace adds versatility and personality to your everyday jewellery. 
All our work is made carefully by hand with love, intention, and Feithe.
Product Details

Feature Amethyst and Aquamarine
14k Gold filled stainless steel
Beads size 8mm
Total length - 63cm
Adjustable, fit all sizes
Withstand sweat and water
Please note: Each pieces of crystal may vary slightly in size, appearance, grain & colour as our crystals are natural element & hand crafted.