Crystal Kit
by Feithe
Regular price
RM387.00
Sale price
RM477.00
Pickup currently unavailable
Share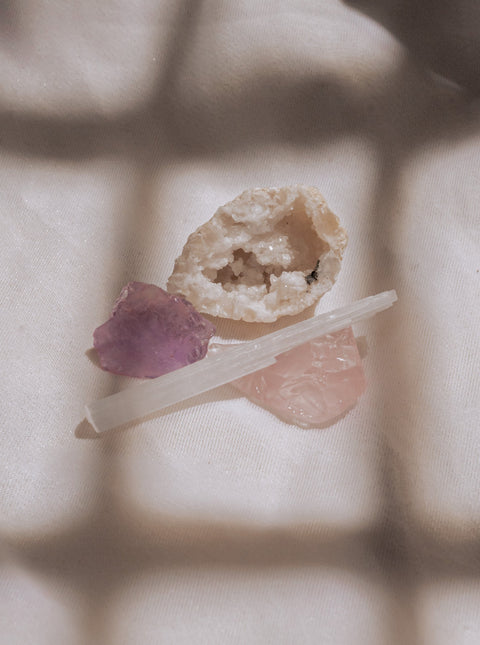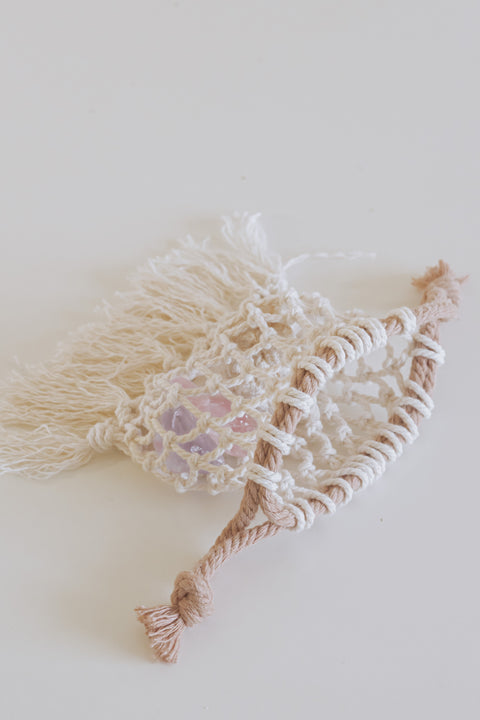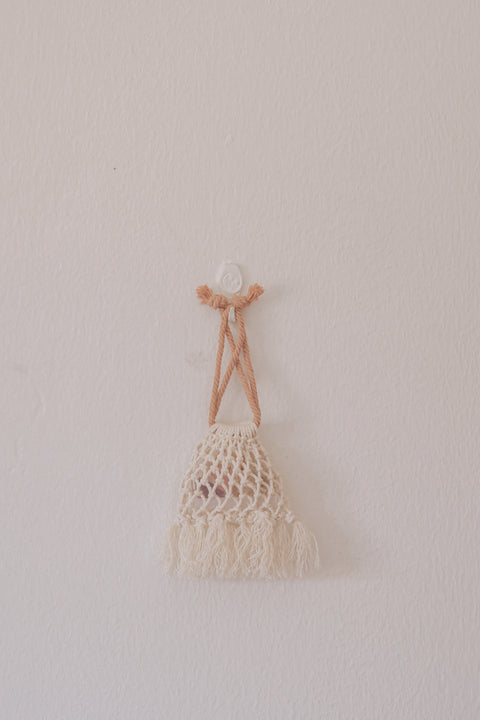 Feithe's curated Crystal kit is the perfect starter introduction to crystal healing. Featuring Selenite (to cleanse), Quartz Geode (to charge and heal), Rose Quartz (to love) and Amethyst (to calm), the gemstones selected aims to inspire relaxation and mindful moments throughout the day. Whether used for meditation or decor, Feithe Crystal kit a thoughtful gift for any occasion.
Crystals Kit Included:
Selenite - Pure White Light, Selenite slices through the air cleansing and recharging any environment it's placed in. It is one of our favorite stones to help remove negative energies that may have been picked up throughout our daily routines.
Quartz Geode - The Master Healer. Quartz is the strongest enhancing stone in the mineral kingdom and helps reignite our true identity while showing us the path towards enlightenment. It's clear energy acts as an amplifier of the vibrations that are put into it, making it an excellent manifestation tool.
Rose Quartz - For unconditional love. It assists in awakening the heart to its purest loving potential allowing one to find love for themselves and others. This awakening of the heart also provides deep feelings of personal fulfillment and contentment.
Amethyst -For keeping you calm, reserved and focused. In the spiritual world, Amethyst provided a connection to the Divine. It's high frequency cleanses the aura of negative energy.
Artisan made macrame pouch.
Please note: Items may vary heavily in color and shape due to being natural.
Cleaning/Maintenance of Your Crystals:
Crystals work best when regularly cleansed and charged. Our Smudge Kit is everything you need for crystal upkeep.