Clear Quartz Charm
by Feithe
Regular price
RM204.00
Sale price
Pickup currently unavailable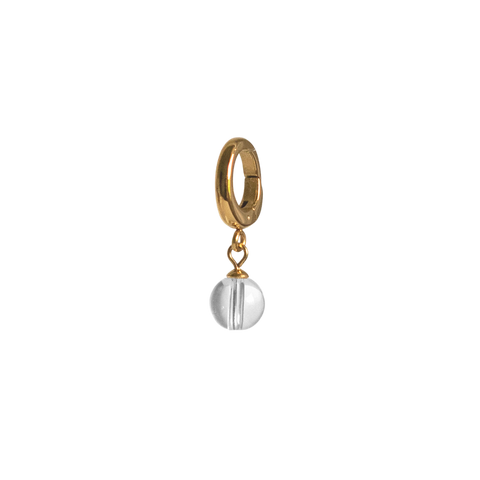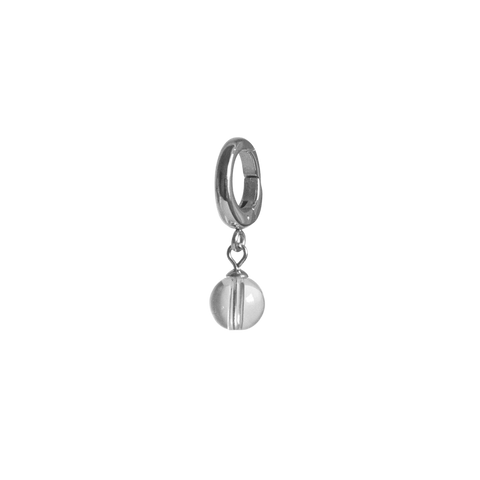 Healing • Energy Cleansing • Clarity
A shield against negative energy and infused with potent positive vibes, the Clear Quartz stone is a sublime emotional aid for all those seeking a long-term pick me up. This icy bright and luminous stone gets to work on the soul, kicking out the energy that is dragging you down and infusing you with a new sense of purpose and play. It stimulates brighter feelings and takes even the tiniest hint of joy and turns it into something larger than life if you are willing to let it.

Easy hook-on clasp wo wear your intention with you all the time.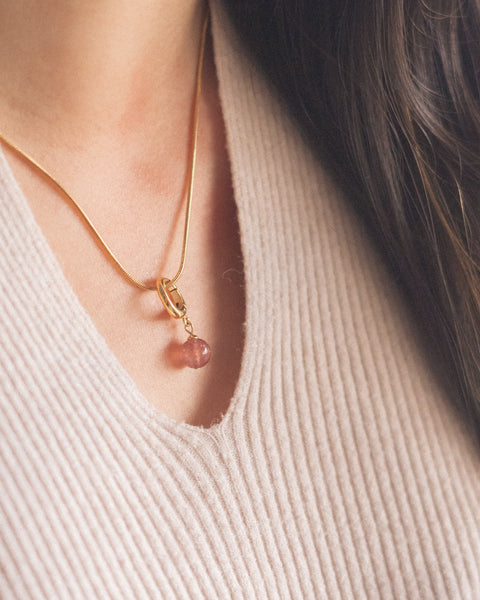 Wear the choosen charm as the reminder of your intentions.
Size Details
Clasp size : 15mm x 10mm
Gemstone size : 7.8mm - 8.5mm
Intentionally Charged Gemstones
Feithe's crystals and gemstone are sourced around the world based on their origins. Every piece of feithe's crystal and gemstone is carefully pick in small batch, hence each pieces of crystal may vary slightly in size, appearance, grain & colour as our crystals are natural element & hand crafted.
Shower-friendly, Everyday Jewelry
All Feithe's metals are Stainless steel base with 18k PVD coating, they are resistant to water and sweat.
Feitheful Packaging
All purchase from feithe is entitled for feithe pouch. Add on box packaging is available.