Pherocia Bracelet
by feithe.co
Regular price
RM624.00
Sale price
Pickup currently unavailable
Share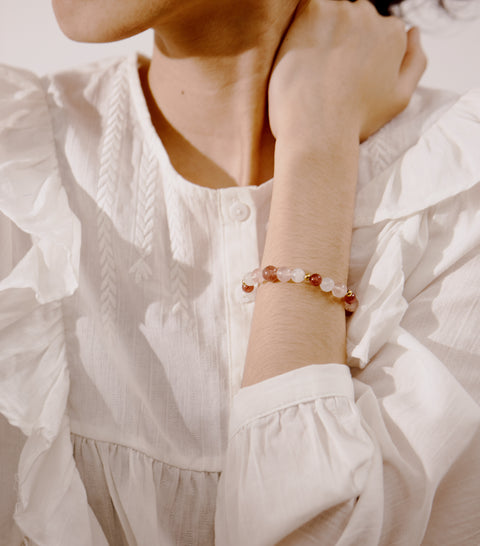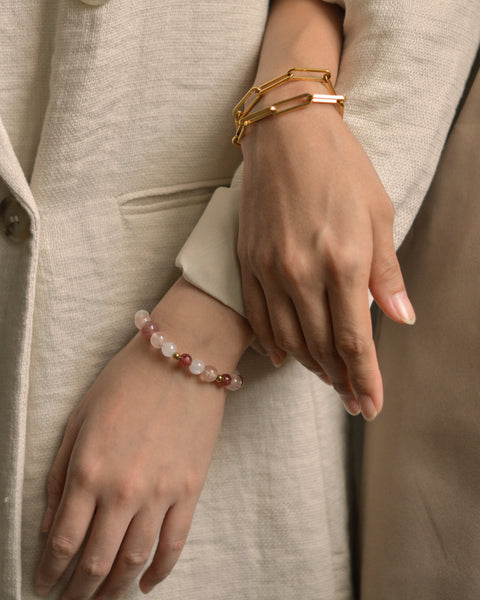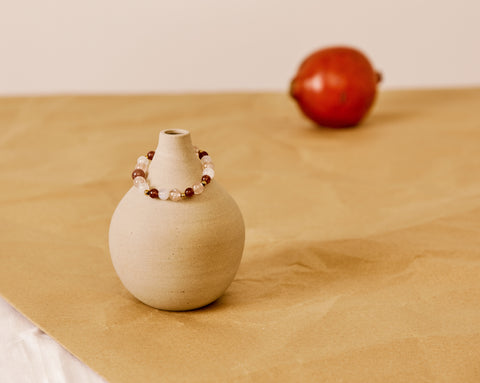 Self love is the most precious gift. When a person has self love, he or she could turn lemon into lemonade. Self love is crucial in negative times, especially depression. Learning to accept flaws then fixing them is a process and progress of developing self love. With the intention of increasing self love before giving love and making love a strength, confidence, and reason to grow, we feature Rose Quartz, Strawberry Quartz, and Moonstone in our Pherocia Bracelet.
Rose Quartz is known for its capability in purifying and opening the heart for all kinds of love. It brings calming and reassuring energy to wake that helps in comforting purpose in times of grief, encouraging self forgiveness and acceptance for trust and worth. Strawberry Quartz carries vibrations with the attributes of universal love and understanding of purpose. Strawberry Quartz is able to amplify intentions of love and gratitude, radiates and attracts quality love to and from the world. In the phase of inner growth, Moonstone soothes emotional instability and stress by connecting its introspective, receptive energy to subconsciousness. Moonstone also elevates intuition and inspiration, as well as enhancing emotional validation.
All our work is made carefully by hand with love, intention, and Feithe.
Product Details

Feature Rose Quartz, Strawberry Quartz and Moonstone.
14k Gold filled stainless steel spacer beads
Crystal Beads size 8mm
Withstand sweat and water
Please note: Each pieces of crystal may vary slightly in size, appearance, grain & colour as our crystals are natural element & hand crafted.