Citrine - November Birthstone
by Feithe
Regular price
RM444.00
Sale price
Pre-order details.
Item will be crafted and shipped out after 15th November 2023.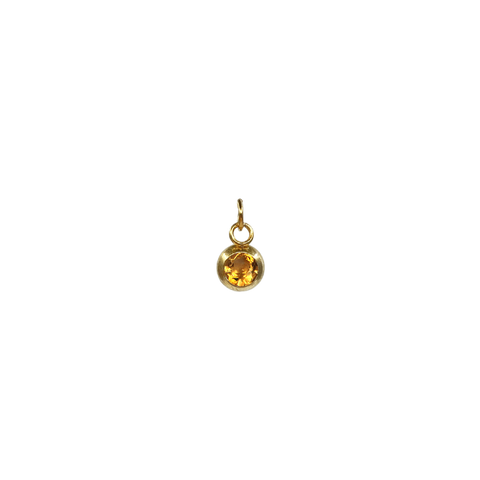 A ethereal collection inspired by a kaleidoscope of colours. Every colour and charm playfully resonates with one's personality and energy. Our Birthstone Pendant is a beautiful reminder to embrace your colours and identity, staying curious to who you are and who you'd like to be.
This golden gem is known to expand conscious awareness, increase intellect, and improve clarity of thought, allowing you to set a clear and harmonious path. Containing all the powers of the sun, the dazzling citrine will clear the darkness in your mind.

Chain sold separately.

 

We suggest a maximum of 3 pendants per necklace.
Citrine: approx. 4 x4mm; brilliant cut.
14k Gold-filled. Nickel free.
Made to order : 

Due to this intricate process, all pieces are made-to-order and have a production time of 1-2 weeks.