Tarot Reading
by feithe.co
Regular price
RM450.00
Sale price
RM600.00
Pickup currently unavailable
Share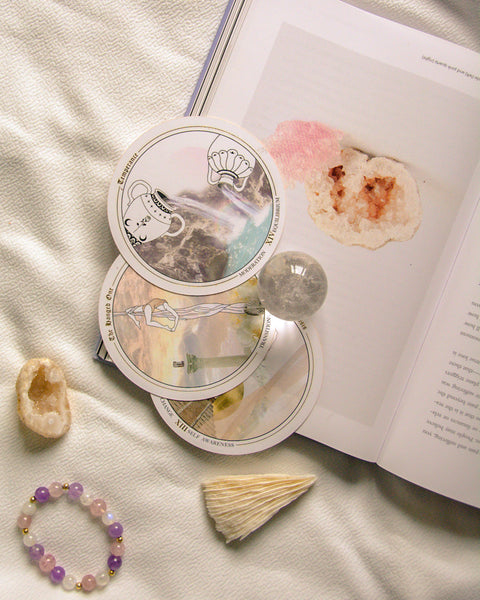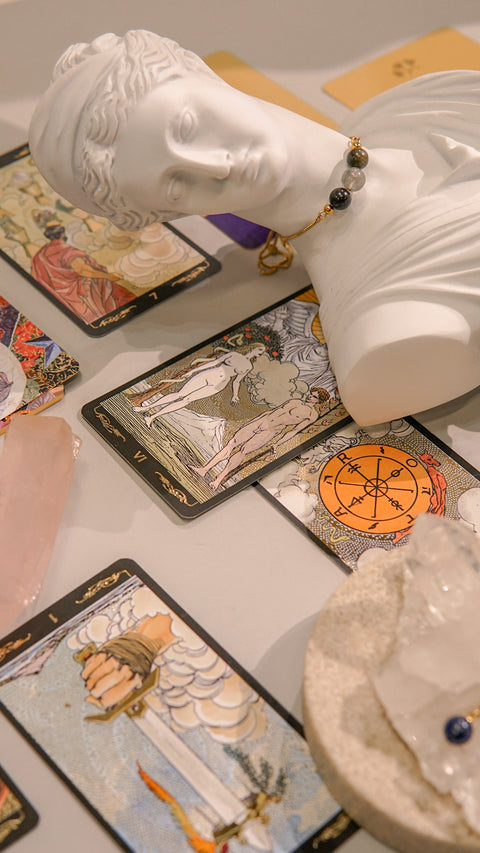 We always put life attunement first on the list and we navigate through our path by gaining insights and spiritual guidance. Good news? Tarot & Oracle has it all! We are so grateful to be working with Larrisa, a spiritual mentor who specialises in Tarot & Oracle Readings. She can help you in moving forward and preview your potential yet greater future with her mastering in the craft of spiritual realignment. At the end of the session, Larissa will create a custom crystal jewellery piece with Feithe that will suit your needs.
Session available for Virtual Reading - with zoom call and free shipping for jewellery*
About the Session
Tarot Reading is a tool that allows your higher self to speak by projecting your feelings and thoughts which allows you to preview your potential yet greater future in a form of a story.

Oracle Reading are messages that your guardian angel has for you. It is often used to gain insights and guidance that will help you navigate through your path in life ensuring a smoother journey.
In the session, the tarot reader will cover the aspects below :
1. Your General Energy for the reading.
2. Your General Reading and the important messages in regards to your past, present, and future.
3. Your overall view for 2022/2023.
4. Your questions that you've prepared prior to the session (3-5 questions).
5. Your overall messages from the Universe.
6. Your personalized Mabel Bracelet or Necklace (Optional).
**Do take note that the reader may change her format anytime she finds that a specific form of reading is better for you as she is catering the session to you and your questions or doubts. Some of the changes include; Face Reading, Pendulum Dowsing Reading, Lenormand Reading, Zodiac Fortune Reading, and Archetype Reading.
Kindly book the reading 3 days in advanced, to avoid any clashes. If reading is urgent, you may contact us to check for direct availability.